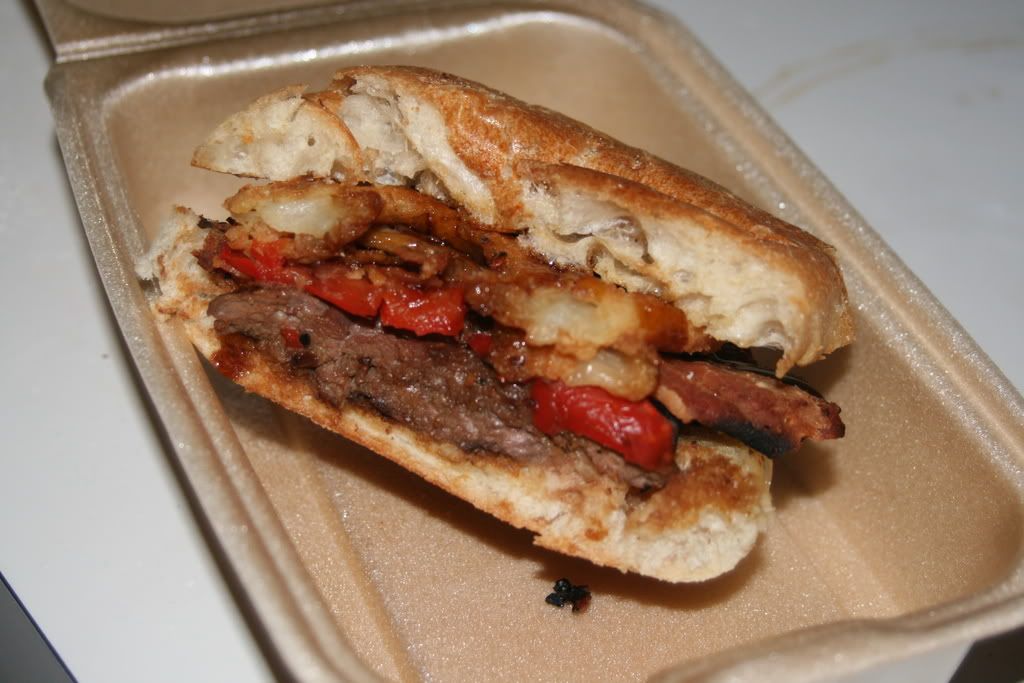 The leftovers from tonight's supper out.
O'Charley's
is our favorite place to go eat as a family. Luckily hubby's employees know that and gave him a gift card there as his Christmas gift this year. I
usually
always get this
sandwich
, the Whiskey Creek Steak Sandwich. It's so yummy! Two little steaks, bacon, roasted red peppers, onion rings and whiskey
bbq
sauce all on
ciabiata
bread. It's supposed to come with some type of cheese on it but I always have them leave that off.
Today was busy. I finally went and got my haircut. It had been 8
mths
since my last visit. It was shocking to walk in and discover that the girl who cuts my hair is now 7
mths
pregnant!
lol
I love my hair though and I feel human again!!
After supper at
O'Charley's
we took the kids to see Water Horse. What a sweet movie! It was a little scary/
suspenseful
in a lot of places though. I kinda wish we had stuck with my plan of me taking little C (my oldest) and letting K stay home with her daddy. She spent
a lot
of the movie with her face hidden in my arm.